System Integration
From Concept & Design
to World-Class
Facility
Central Post LA
4 Control Rooms
3 Voice Over Suites
Voice Script International (VSI)
Two Large
Re-recording Spaces
Cognition
Cutting Edge
Post-Production, Visual Effects
& Digital Intermediate Facility
Paul Massey
Audio Post-Production
Dub Stage
Anonymous Content
Screening Room
Amuse
Private Studio
For Creating
Recording and Mixing
Annapurna Pictures
Motion Picture and Game Development
Screening Theater & Conference Rooms
Audio Intervisual Design – System Integration
Audio Intervisual Design has been providing customers with complete integration, equipment procurement and support services for over 34 years. Key to our success are the partnerships we have built with top media production facilities.
We recognize that each client has unique goals and we work closely with facility staff on every individual project, no matter how small or large, to exactly satisfy the client's vision and concept. In many cases our relationships with our clients extend well beyond the initial install including ongoing upgrades, training and support.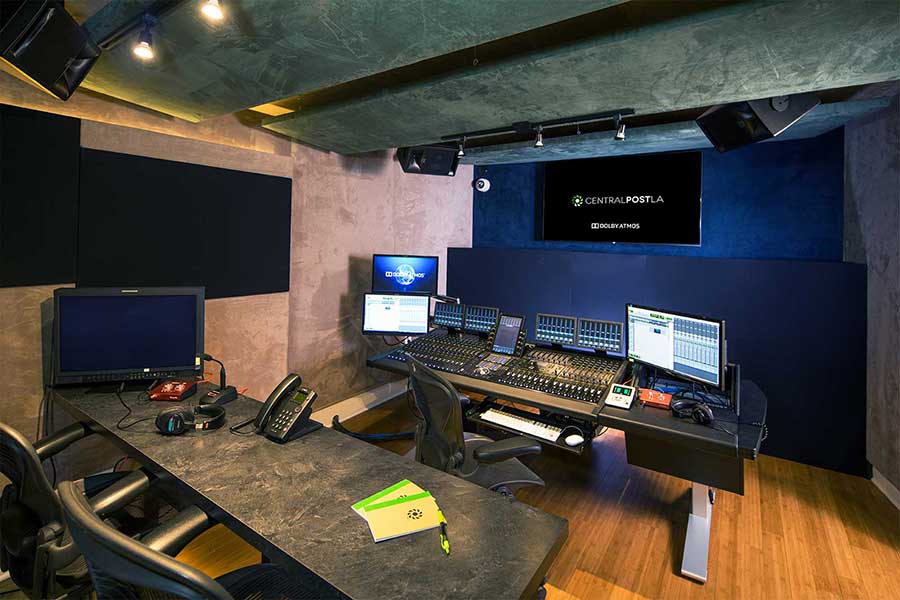 Concept and Design
Defining the scope, goals and concept with the client is critical to being able to provide a design and budget.
Whether you need a better workflow, a media asset management strategy, a smarter way to share storage and resources or the best in class of today's technologies, AID will bear our deep product knowledge to find the best solutions to the challenges of your business.
We understand what your clients are asking of you, and what really works!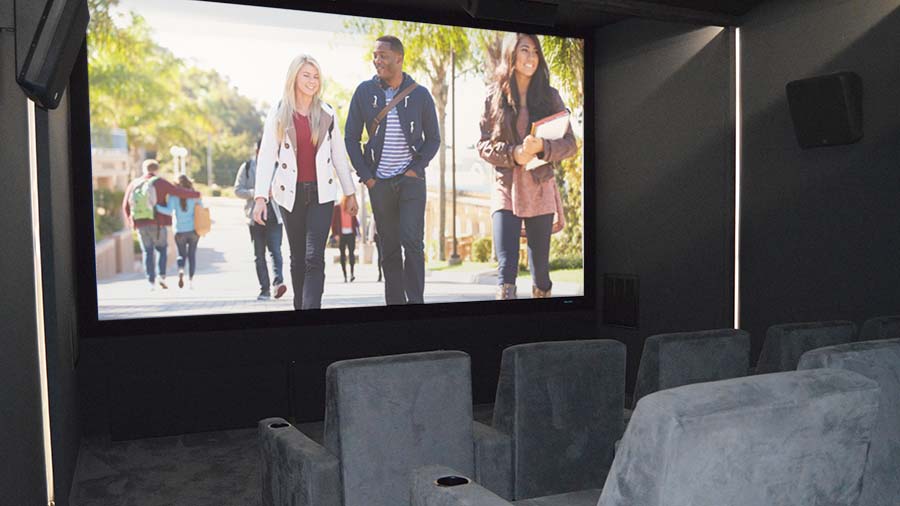 Integration Experience
We have worked on many different projects so we can lean on our experience of past installations and current product offerings to get you the best solution to fit your needs.
We've built a lot of studio facilities, here are some of the project solutions we've dealt with in the past:
Music Control Rooms and Studios
Audio Post Editorial Suites
Music and Audio Post Mix Rooms and Dub Stages
Conference Rooms
Screening Theaters
Reference Monitoring Systems from Stereo to Dolby Atmos
Machine Rooms
DCI and Projection
Color Grading Suites
Video Editorial
SAN and Shared Storage Solutions
Auditoriums
House of Worship
Classrooms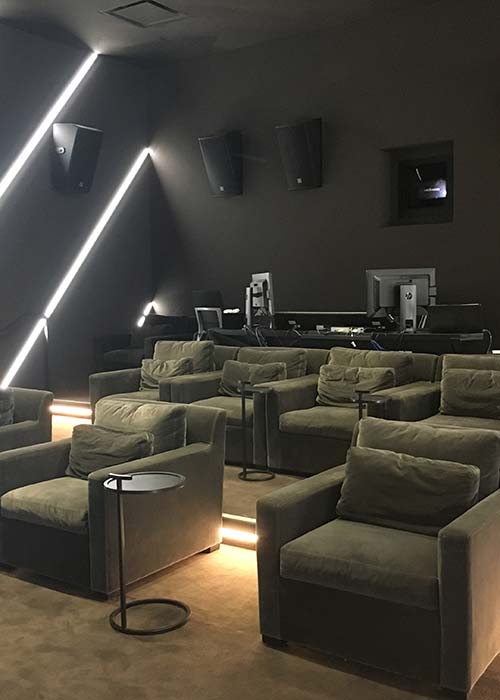 Equipment Procurement
AID Inc. is an authorized reseller for hundreds of top brands from Avid to Yamaha so we can get you best prices and also hook you into the latest developments from each product.
Training and Support
As part of our installation service we also provide on site training and support. In many cases our clients rely on us to provide ongoing technical support and facility upgrades over the long term.
Featured Studio Installations
[db_pb_slide heading="Massey" button_text="Learn more" background_image="https://aidinc-web.s3.us-west-1.amazonaws.com/wp-content/uploads/2017/05/09193421/Massey_Console_1600.jpg" background_position="center" background_size="cover" background_color="#ffffff" use_bg_overlay="on" bg_overlay_color="rgba(0,0,0,0.15)" use_text_overlay="off" alignment="center" background_layout="dark" allow_player_pause="off" admin_title="massey" text_border_radius="3" header_font_select="default" header_font="||||" body_font_select="default" body_font="||||" custom_button="off" button_font_select="default" button_font="||||" button_use_icon="default" button_icon_placement="right" button_on_hover="on" button_link="https://aidinc.com/system-integration/paul-massey/" button_icon="%%32%%" use_background_color_gradient="off" background_color_gradient_start="#2b87da" background_color_gradient_end="#29c4a9" background_color_gradient_type="linear" background_color_gradient_direction="180deg" background_color_gradient_direction_radial="center" background_color_gradient_start_position="0%" background_color_gradient_end_position="100%" parallax="off" parallax_method="off" background_repeat="no-repeat" background_blend="normal" ][db_pb_slide heading="Massey" button_text="Learn more" background_image="https://aidinc-web.s3.us-west-1.amazonaws.com/wp-content/uploads/2017/05/09193421/Massey_Console_1600.jpg" background_position="center" background_size="cover" background_color="#ffffff" use_bg_overlay="on" bg_overlay_color="rgba(0,0,0,0.15)" use_text_overlay="off" alignment="center" background_layout="dark" allow_player_pause="off" admin_title="massey" text_border_radius="3" header_font_select="default" header_font="||||" body_font_select="default" body_font="||||" custom_button="off" button_font_select="default" button_font="||||" button_use_icon="default" button_icon_placement="right" button_on_hover="on" button_link="https://aidinc.com/system-integration/paul-massey/" button_icon="%%32%%" use_background_color_gradient="off" background_color_gradient_start="#2b87da" background_color_gradient_end="#29c4a9" background_color_gradient_type="linear" background_color_gradient_direction="180deg" background_color_gradient_direction_radial="center" background_color_gradient_start_position="0%" background_color_gradient_end_position="100%" parallax="off" parallax_method="off" background_repeat="no-repeat" background_blend="normal" ][db_pb_slide heading="Massey" button_text="Learn more" background_image="https://aidinc-web.s3.us-west-1.amazonaws.com/wp-content/uploads/2017/05/09193421/Massey_Console_1600.jpg" background_position="center" background_size="cover" background_color="#ffffff" use_bg_overlay="on" bg_overlay_color="rgba(0,0,0,0.15)" use_text_overlay="off" alignment="center" background_layout="dark" allow_player_pause="off" admin_title="massey" text_border_radius="3" header_font_select="default" header_font="||||" body_font_select="default" body_font="||||" custom_button="off" button_font_select="default" button_font="||||" button_use_icon="default" button_icon_placement="right" button_on_hover="on" button_link="https://aidinc.com/system-integration/paul-massey/" button_icon="%%32%%" use_background_color_gradient="off" background_color_gradient_start="#2b87da" background_color_gradient_end="#29c4a9" background_color_gradient_type="linear" background_color_gradient_direction="180deg" background_color_gradient_direction_radial="center" background_color_gradient_start_position="0%" background_color_gradient_end_position="100%" parallax="off" parallax_method="off" background_repeat="no-repeat" background_blend="normal" ][db_pb_slide heading="Massey" button_text="Learn more" background_image="https://aidinc-web.s3.us-west-1.amazonaws.com/wp-content/uploads/2017/05/09193421/Massey_Console_1600.jpg" background_position="center" background_size="cover" background_color="#ffffff" use_bg_overlay="on" bg_overlay_color="rgba(0,0,0,0.15)" use_text_overlay="off" alignment="center" background_layout="dark" allow_player_pause="off" admin_title="massey" text_border_radius="3" header_font_select="default" header_font="||||" body_font_select="default" body_font="||||" custom_button="off" button_font_select="default" button_font="||||" button_use_icon="default" button_icon_placement="right" button_on_hover="on" button_link="https://aidinc.com/system-integration/paul-massey/" button_icon="%%32%%" use_background_color_gradient="off" background_color_gradient_start="#2b87da" background_color_gradient_end="#29c4a9" background_color_gradient_type="linear" background_color_gradient_direction="180deg" background_color_gradient_direction_radial="center" background_color_gradient_start_position="0%" background_color_gradient_end_position="100%" parallax="off" parallax_method="off" background_repeat="no-repeat" background_blend="normal" ]
[/db_pb_slide][/db_pb_slide][/db_pb_slide][/db_pb_slide]