System Integration

Featured Product
Avid Pro Tools, S6 & Carbon

Featured Product
Sanken Chromatic Super Wide Range Microphones
CUX-100K & CO-100K

Featured Product
Radius Composer & Workstation
Desks

Featured Product
Dolby Pro Cinema

Featured Product
JBL 7-Series Monitors

Featured Product
iZotope RX 7

Featured Product
IHSE KVM Switch
AID Inc. President Jim Pace – The challenges building a state of the art studio
Audio Intervisual Design has integrated hundreds of studio facilities over the past 30 years and AID Inc. President, Jim Pace, looks at all aspects of the sales and integration business with a focus on the company's special relationship with Avid…
AID Returns to Integrate 2nd VSI Los Angeles Studio Facility
Voice Script International (VSI) has called again on integrator Audio Intervisual Design for a post-production facility, which includes four ATMOS Mix Rooms at their new VSI Los Angeles Main location. Included in the recording center are also three ADR booths and four 5.1/ Stereo edit suites.
Avid Pro Tools | Carbon Audio Interface with HDX DSP
With 25 x 34 simultaneous I/O, Carbon is ready to record any session—from a solo artists to full bands.
It's a hybrid audio production system that features incredible sound quality and combines the power of your native CPU with onboard HDX DSP acceleration.
Featured Product - Sanken Chromatic CUX-100K & CO-100K
Two unique super wide range professional music microphones from Sanken Chromatic with 20Hz -100kHz response
NEW

– Argosy/SCS Radius Composer and Workstation Desks

AID can supply the full range of Argosy technical furniture including the new Radius range from Argosy's recently acquired Sound Construction & Supply company.
Audio Intervisual Design – AID Inc.
Audio Intervisual Design provides tools for the Creative Community with unparalleled product expertise and technical support.
We have been established in West Hollywood for over 30 years building relationships with our wide client base offering media facility related product sales, system integration and technical support.
From sales of a single mic, to large audio post facility systems integration, we can help you to select the right products for your application and streamline your creative workflows.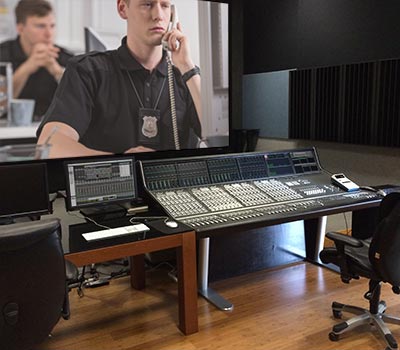 Product Sales
We are authorized dealers and have experience in over 200 brands of media production equipment. Let us help you find the right products to fit your workflow needs.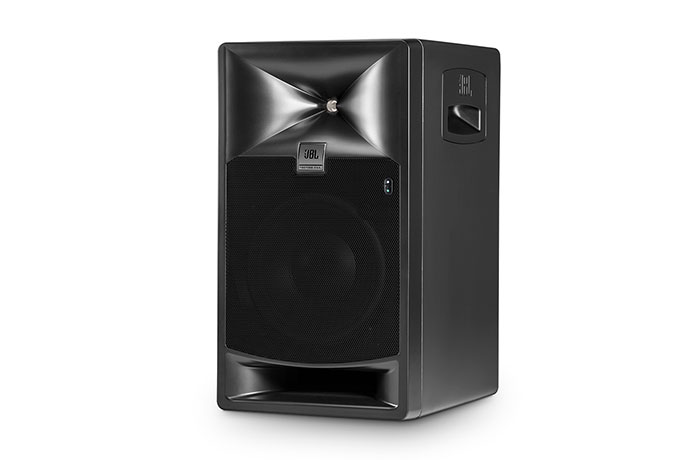 NEW

– Get an S6 Quote with Our Online S6 Builder
Build Your Own Custom S6 with our New Configurator
Select from M40 and M10 pre-configured systems or build your own custom S6. Get a PDF of your system and we will send you an accurate quote back.
System Integration
We have completed hundreds of media facility installation projects, from editorial rooms to full on music and post studios as well as centralized media storage and distribution systems.
From conference rooms to film dubbing stages, call us to find how we can build your dream into reality.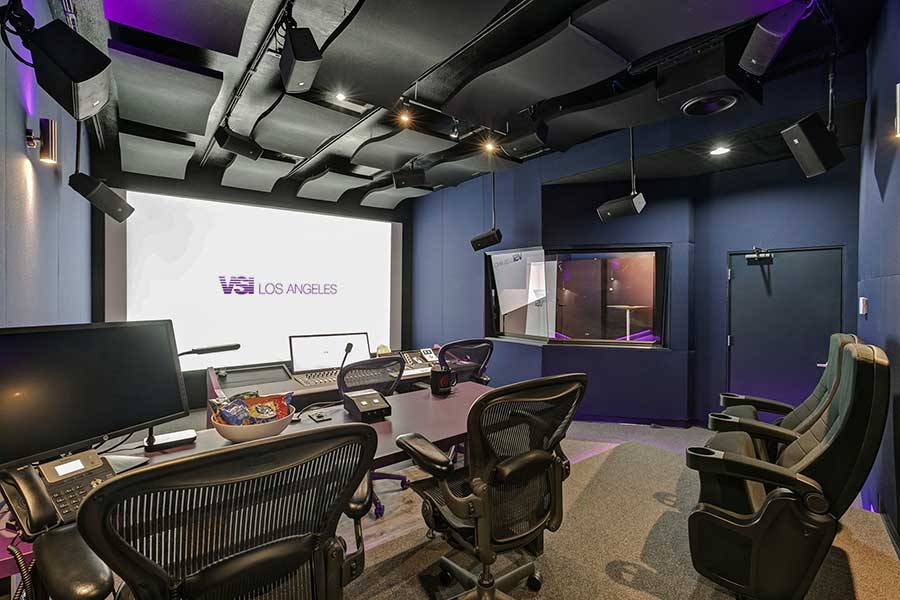 Technical Support
Most of our install projects require ongoing maintenance and with our history of experience in media production facilities we can help get you through system problems, as well as training, installing, or upgrading existing systems.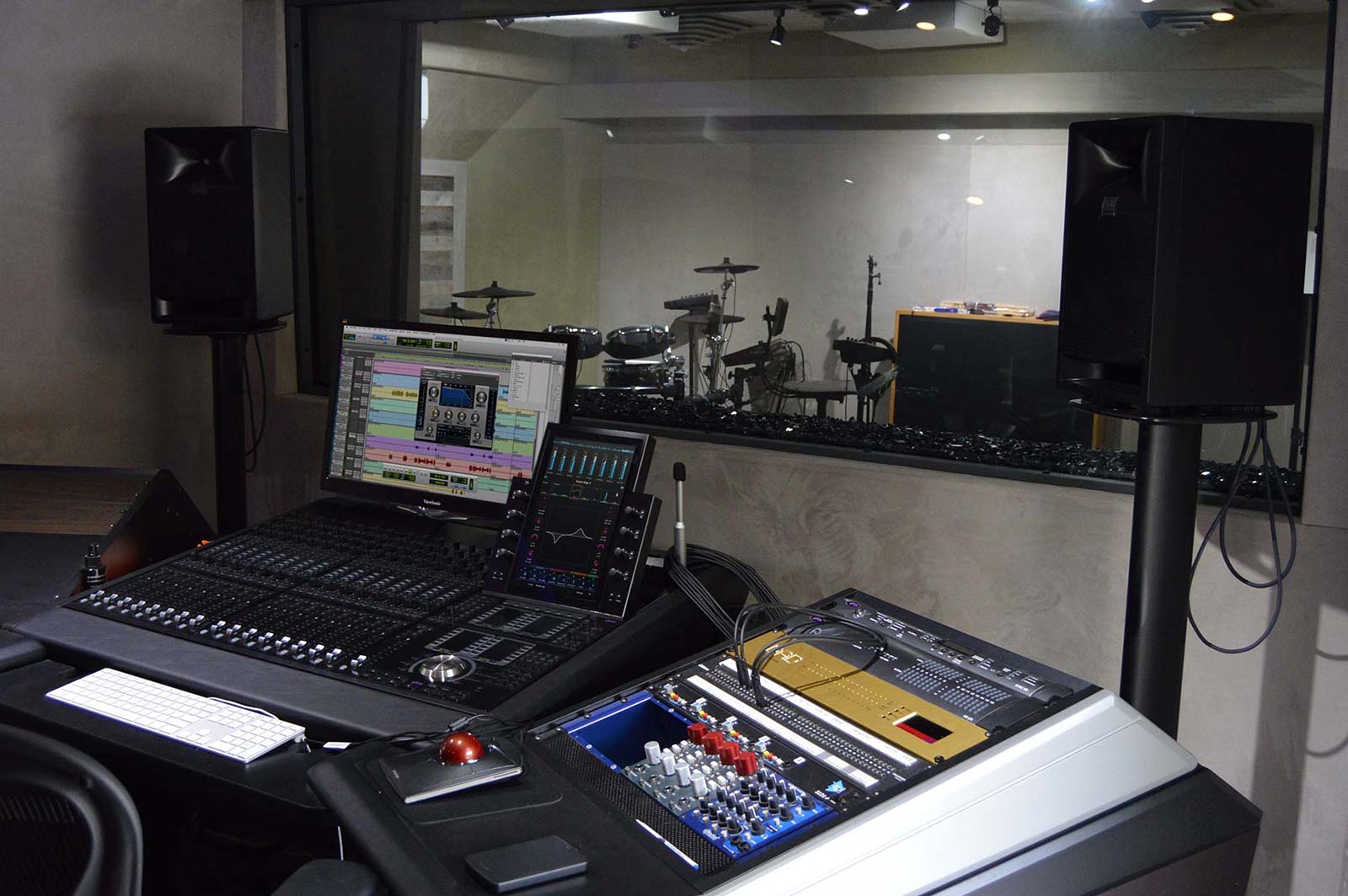 Audio Intervisual Design Location
New Address – 2930 S. Robertson Blvd, Los Angeles
Please note our new address, just off the 10 Freeway, close to Culver City and Santa Monica. We're still in LA and it's same phone number and email addresses!
Audio Intervisual Design, Inc.
2930 S.Robertson Blvd.
Los Angeles, CA 90034
Audio Intervisual Design
2930 S.Robertson Blvd.
Los Angeles, CA 90034
WHAT CLIENTS SAY

Reid Caulfield
VP of Operations/ Re-recording Mixer – Central Post LA
"In 26 years, I've only done one room without Jim and that didn't work out at all. We just went to AID directly, and they worked with us from beginning to end." Read full interview…

Alex Weiser
General Manager N. America – Voice and Script International (VSI)
"AID helped us design the facility in a very innovative way. We have a complex system, but one that is also very flexible. We use the latest technologies and tools that allow us to provide a fully interconnected facility to manage most any project." Read full interview…
JONATHAN WALES
CEO/Re-recording Mixer
"With the post environment changing so frequently and so fast, you simply need to work with a vendor who understands the subject in great depth. Fortunately, AID goes even further: they will consult on all aspects of a project – from the smallest detail to the largest concept – and then deliver. If we don't know how to achieve something we can simply say 'How do we do this?', and they will spec and design a complete solution."