FEATURED PRODUCT
iZotope Dialogue Match
Match sonic profiles for dialogue and ADR
Exclusively for Pro Tools
iZotope Dialogue Match
A revolution in dialogue editing
Get iZotope software for audio post and music applications from Audio Intervisual Design including the innovative RX 7 and Dialogue Match…
Discover how iZotope's industry-first post production tool can speed up your workflow, and why the dialogue editing industry will never be the same again.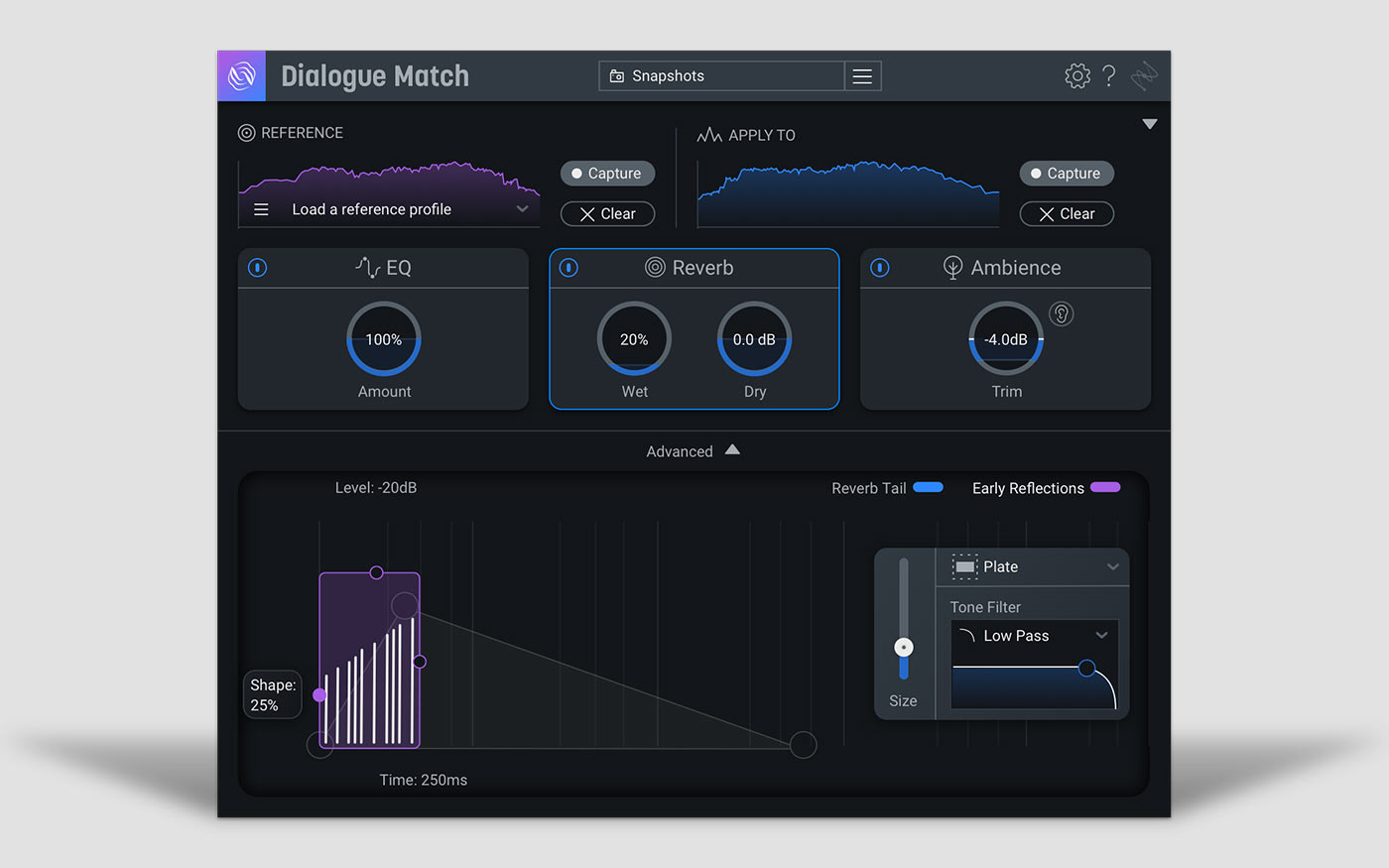 Working with Exponential Audio founder and renowned reverb expert Michael Carnes, iZotope set out to cure the headache of fitting multiple dialogue recordings to a single scene, even when captured with different microphones and in different spaces. Enter Dialogue Match.
Dialogue Match doesn't just introduce all-new reverb matching technology; it also combines iZotope's EQ and ambience matching tech with the superb engineering and sound quality of Exponential Audio reverbs. The result is a tool that extracts the environmental profile from one recording, and applies it directly onto another using the Exponential Audio reverb engine, reducing hours of tedious audio editing to mere seconds.
Dialogue Match is just the first example of what's possible through the iZotope/Exponential Audio collaboration. With Michael Carnes as a part of our team dedicated to pushing the boundaries of digital audio production, iZotope are poised to deliver even more powerful and inspiring software innovations for music and post production.
Contact AID for more information and to get your copy.