PRO TOOLS HDX SYSTEMS
Highest Performance, Customization, and Expansion
Pro Tools HDX Systems
Power to push limits.
In recording studios and on soundstages, Pro Tools | HDX Systems make the world's biggest productions possible. Engineered for the highest performance, customization, and expansion, they enable music and audio post professionals to deliver their most demanding work. Without constraint.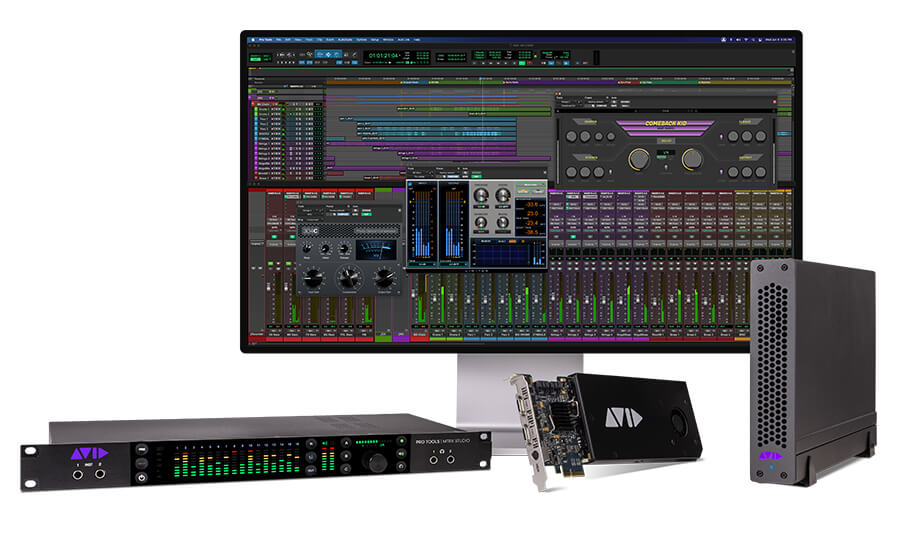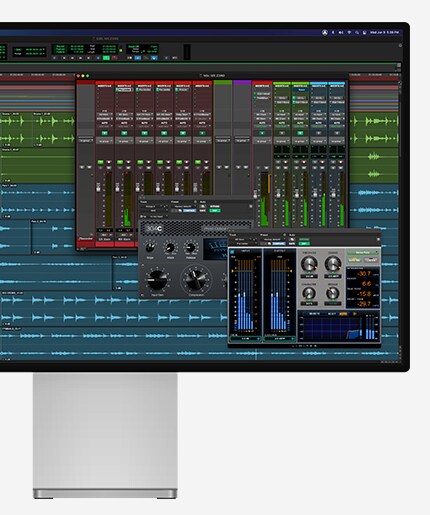 Pro Tools | Ultimate.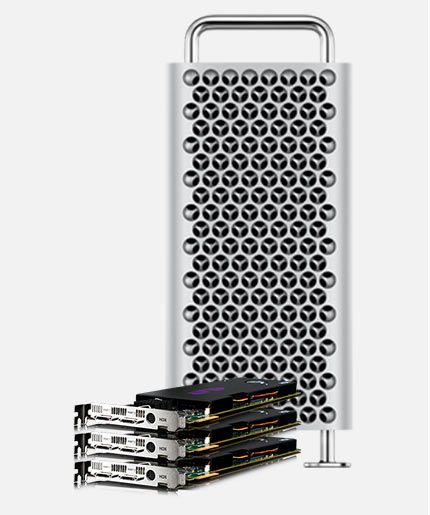 Pro Tools | HDX PCIe Card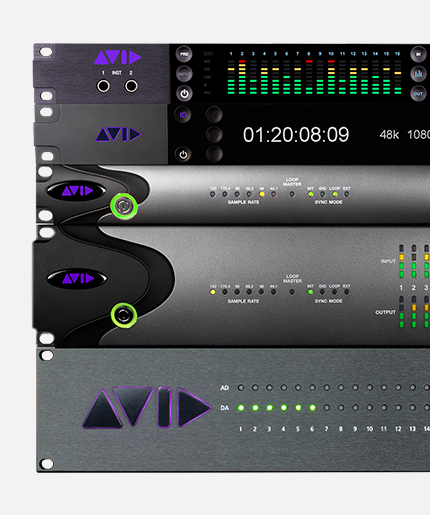 Pro Tools Hardware I/O.
HDX ENGINE
Uncompromising performance.
Pro Tools | Ultimate is the platform. The HDX hardware accelerator is the engine. And it is built to perform. 18 DSP processing cores. Up to 2,048 voices with the Hybrid Engine. Up to 192 I/O channels. 0.7 ms latency. From recording the biggest bands to mixing Dolby Atmos, against the tightest timelines, this is the power to remove barriers so you can create your greatest work.
The HDX PCIe card. Finely tuned.
With 18 DSP cores and two high-performance FPGA chips, the Pro Tools | HDX PCIe card is a powerhouse. And it's finely tuned to process thousands of audio streams at staggering speeds. The central FPGA rapidly routes signal around the card—one sample at a time—with no latency. While the DSPs handle mixer and real-time plugin processing at an amazing 6.3 GHz aggregate clip. The result? Dedicated horsepower to mix the biggest sessions. And immense performance to record directly into them—with real-time effects.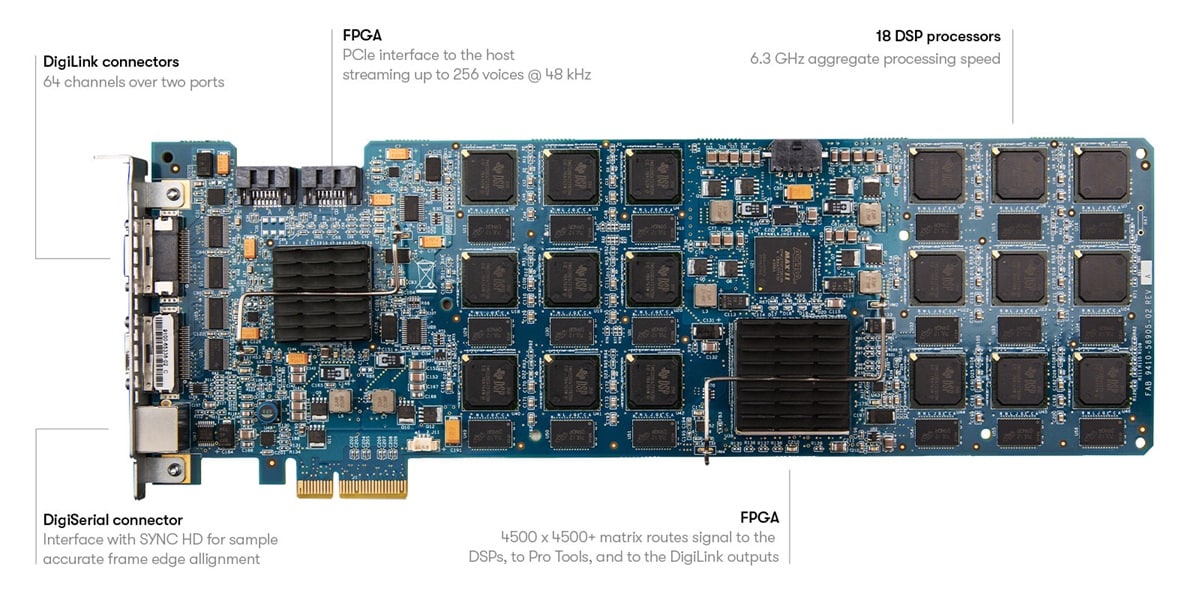 Capability you can count on.
The HDX Engine matches its phenomenal performance with rock-solid reliability. A second FPGA guarantees 256 voices per PCIe card. And it streams audio to and from your host CPU at uniform 32-bit float precision, preserving the highest possible audio quality throughout the system's gain structure. So when the work is mission critical and you press record, you're backed by exceptional, unwavering capability. You can depend on it.
Power. Plus more power.
HDX Systems support up to three PCIe cards, so you can meet the scope of any project. Record orchestras. Mix immersive audio. And expand to the extremes with access to 2,048 voices with the Hybrid Engine. It's extraordinary, scalable capability to make the most demanding music and audio post productions possible.
DigiLink and DigiSerial. High-performance ports.
The HDX PCIe card connects to Pro Tools hardware over uniquely designed connectivity formats. Two DigiLink ports provide 64 channels of I/O and ensure the highest fidelity audio in and out of the HDX Engine. DigiLink also allows Pro Tools to automatically compensate for hardware insert delays. While the DigiSerial Port is part of a patented technology, providing unmatched sample-accurate synchronization of video frame edges with audio.
SOFTWARE
Made for each other.
HDX Systems combine immense performance with simplicity through deep integration. It starts with Pro Tools | Ultimate. And as you build out your system, you will always work in this one software environment. Faster and more creatively. With each component—software, DSP acceleration, and hardware I/O—perfectly joined together as one system.

The Hybrid Engine. Now available.
The patented Hybrid Engine maximizes the performance of Pro Tools by using native and DSP processing more harmoniously. With a massive 2,048 voices in Pro Tools | Ultimate and immediate access to HDX's onboard DSP, you can run bigger sessions more smoothly—even with one-card systems. And with the ability to toggle between Native and DSP modes on a track-by-track basis, you can nullify the distracting effects of latency simply by clicking a button.
AAX DSP. Hybrid effects.
AAX DSP plugins give you the best of both worlds. DSP when you need it. Native processing when you don't. And because an HDX System operates with uniform precision, they sound equally brilliant in both domains. Record in real time with DSP power. Then switch to native mode and use the same plugins. With or without your HDX hardware attached. All in Pro Tools.
Architected to go all out.
With the ability for 64-bit double precision processing, the AAX plugin architecture delivers unmatched dynamic range and sound quality. Because a single plugin can access both low- and high-latency signal networks, CPU intensive effects run with incredible efficiency. This translates to creative freedom, so you can use the plugins you want, when you want. And have total confidence your system can keep up.
An open platform. And growing.
Pro Tools | Ultimate comes with over 70 AAX DSP plugins. But the universe of AAX DSP effects extends way beyond that with over 250 plugins available from the most respected plugin manufacturers in audio. And the platform is growing.
HARDWARE
Powerful, modular I/O.
HDX Systems are customizable and expandable. With a wide range of interfaces and connectivity options, you can assemble your ideal combination of I/O, monitoring, routing, and speaker tuning capabilities. Designed for the highest sound quality, flexible for any workflow, and adaptable to your needs.
Analog. Digital. Dante. MADI. Clocking. Monitoring.
Build your system with every capability you need, all with Pro Tools hardware. Streamline big multi-workstation rerecording systems with MTRX. Outfit lean project studios with MTRX Studio or HD OMNI. Get sample-accurate frame edge alignment with SYNC HD. And because Pro Tools systems are modular and expandable, no matter how you configure yours, it will be powerful today and flexible for your needs in the future.
Everything you need in one easy bundle.
Get everything you need in one bundle—HDX card, Thunderbolt 3 Chassis (desktop or rackmount), Pro Tools | Ultimate software, and a premium audio interface—taking the guesswork out of system setup.
AID Inc.
Contact us for Pro Tools
Avid Pro Tools HDX System Options
Build your HDX system
Avid Pro Tools
Industry Standard DAW