Amuse
Recording
Studio
System Integration Project – Amuse Studio
Concept, Design & Installation
Amuse Inc.: Japanese entertainment company that provides artist management services. Amuse produces TV radio programs, commercial films, and movies. Other interests are in publication, music software, and patent agent businesses.
Project Scope: Private studio situated in Los Angeles. The goal was to build a creative space for their artists who are on tour or currently living in the house.
Integration: Audio Intervisual Design managed the complete project including system and wiring design, equipment procurement and installation. Acoustic design was also part of the project requirements.
Learn more…
Amuse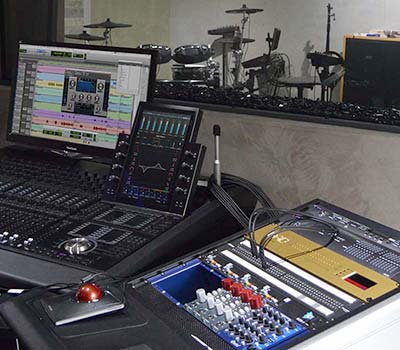 Amuse Studio Installation
Control Room With S6 Console
Control Room with S6 Console Into Studio
Featured Studio Installations