Special Deals
Best Prices on
Select Gear
From AID Inc.
Audio Intervisual Design Special Deals
Check out our list of special deals on a whole range of studio products from Aja to Yamaha. We need to move this inventory and are prepared to make unbeatable deals.
Contact us for best prices on the following equipment – AND for all your equipment needs for Black Friday Discounts.
Phone: 323 845 1155   Fax: 323 845-1170
General Information & Sales:


Send us a note using the Contact Form
Deals are subject to stock availability, prices shown are MSRP prices. Call or email for best pricing and more information.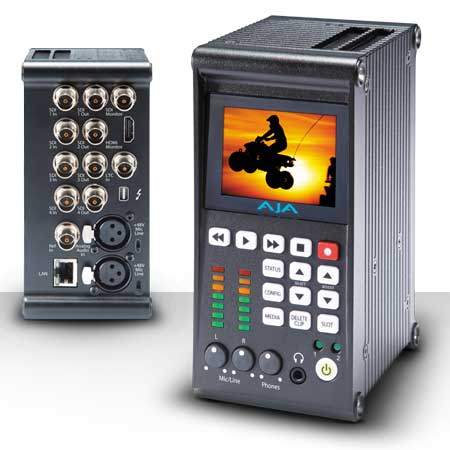 AJA Ki Pro Quad | Powerful file-based recorder/player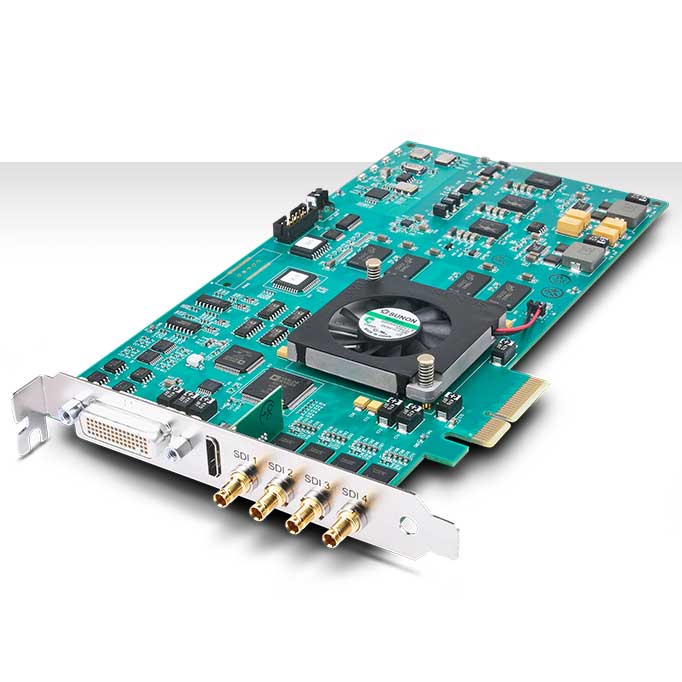 AJA Kona 3G PCIe 2K / 3G / Dual-Link RGB / HD / SD capture card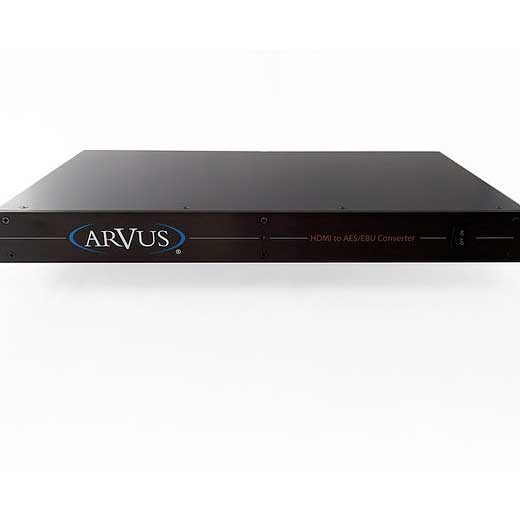 Arvus Digital AES-2H 8-Channel AES/EBU to HDMI (7.1) Digital Audio Converter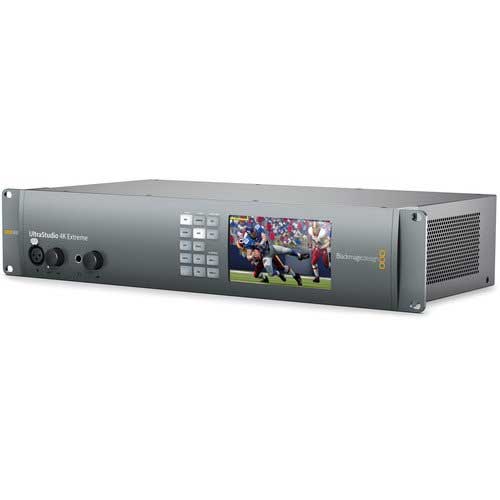 Blackmagic Design UltraStudio 4K Extreme Capture System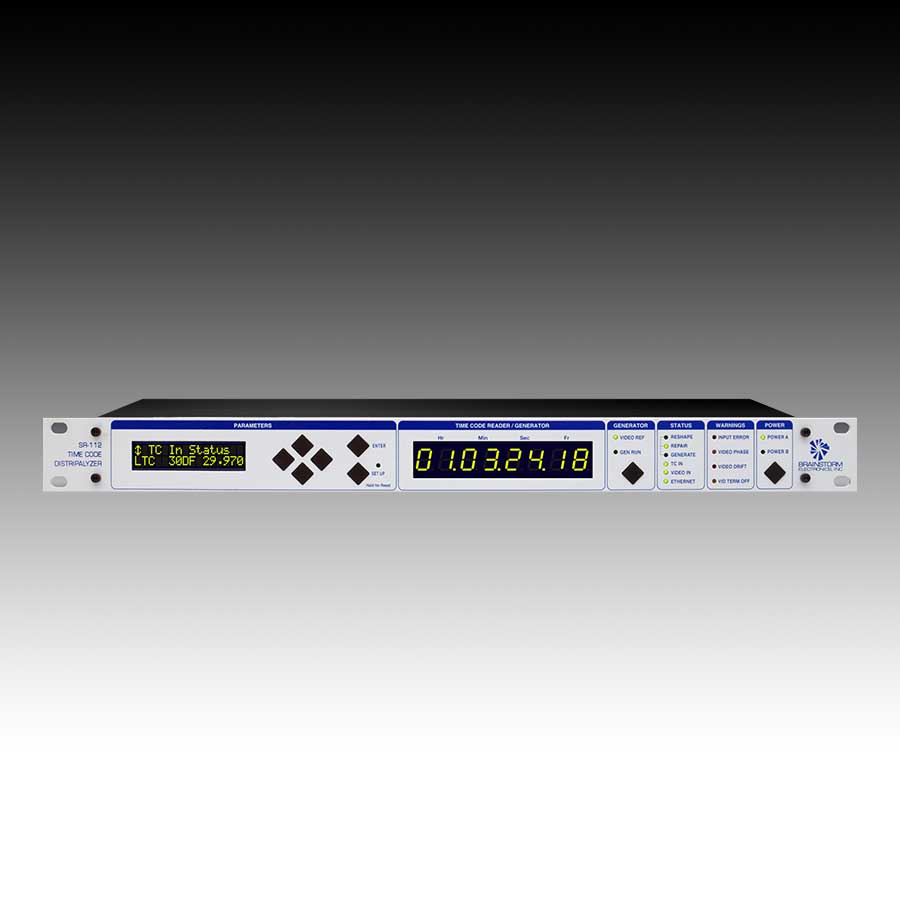 Brainstorm SR-112 Time Code Distripalyzer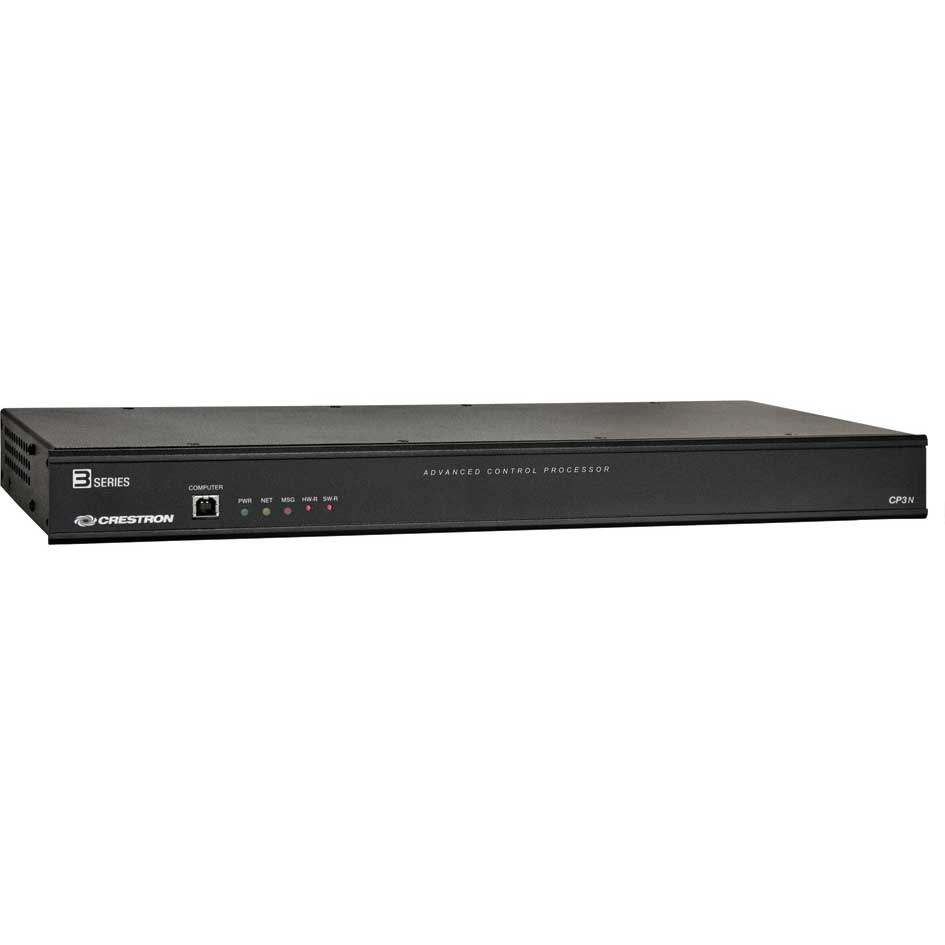 Crestron CP3N 3-Series Control System Control Processor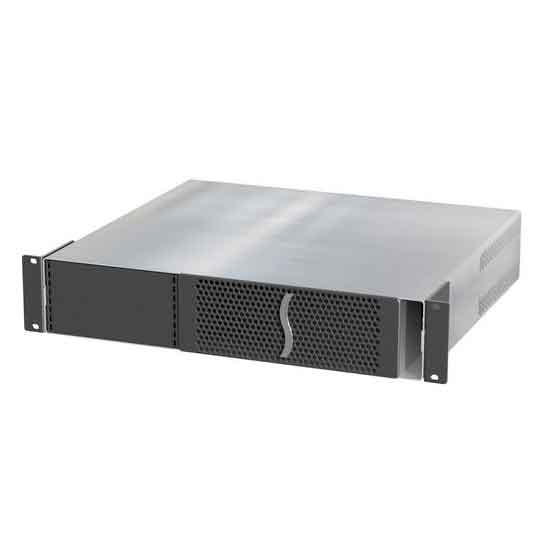 Sonnet Echo Express III-R 3-slot Thunderbolt 2 Chassis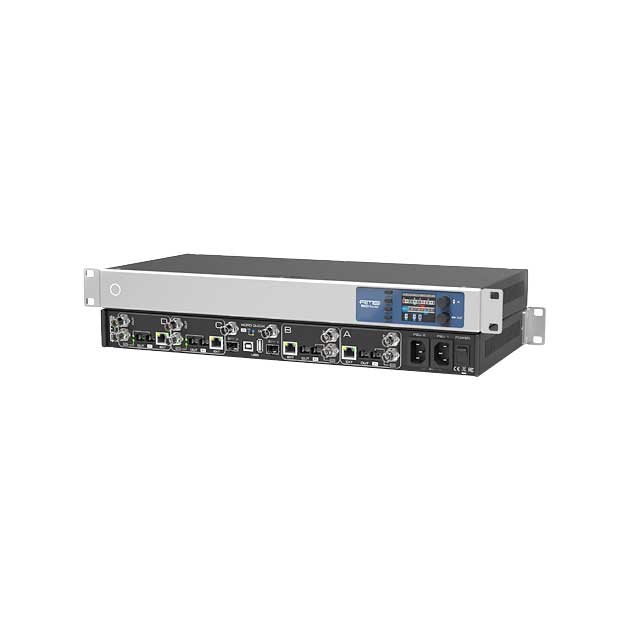 RME MADI Router, 12 inputs (optical/coax/UTP)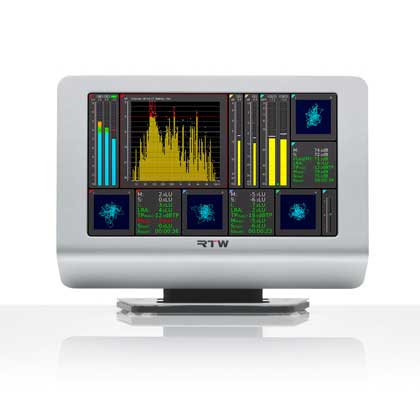 RTW TouchMonitor TM9
| | | | | | |
| --- | --- | --- | --- | --- | --- |
| Manufacturer | Model | Description | List Price | New | Open Box |
| AJA | Ki Pro Quad | AJA Ki Pro Quad | Powerful file-based recorder/player enabling an efficient workflow for 4K, UltraHD, 2K and HD. | $2,995 | | X |
| | PAK256 | AJA Video Pak 256 GB SSD Module for Ki Pro Quad High-capacity Solid State Drive | $695 | | X |
| | KL-BOX-LX | AJA KL-Box 1U breakout box for Kona Kona-LH, Kona-LHe and Kona-Lse | $299 | X | |
| | KONA 3G-RO | AJA Kona 3G PCIe 2K / 3G / Dual-Link RGB / HD / SD capture card with HDMI 1.4a OutpuT | $1,995 | X | |
| | DWP PSU | AJA Video DWP-U 110/220v Universal Power Supply for D Series | $65 | X | |
|  Aphex | 454 HEADPOD | Aphex 454 Headpod High Output Headphone Amplifier w/ 4 outputs – ANALOG ONLY | $249 | | X |
| Arvus | AES-2H | Arvus Digital AES-2H 8-Channel AES/EBU to HDMI (7.1) Digital Audio Converter – Up to 96kHz; 720p Digital Black Video, HDMI 1.4; (4) XLR Inputs; External PSU | $1,725 | | X |
| Atlona | AT-DVI-41A | Atlona AT-DVI-41A 4×1 DVI Switcher with Stereo Audio | $349 | | X |
| ATTO | FC-82EN | ATTO FC-82EN Fibre Channel Host Bus Adapter – 2 x LC – PCI Express 2.0 – 8Gbps PCIE8 LC SFP ROHS | $1,595 | | X |
| Beyer Dymanic | DT-109 | Beyer DT-109 Single Muff Headphones- 50 or 200 ohms without cable | $329 | X | |
| Blackmagic Design | MBLKULSR4K/2 | Blackmagic UltraStudio 4K 2 – Thunderbolt 2 | $995 | X | |
| | BDLKULSR4KEXTR | Blackmagic Design UltraStudio 4K Extreme Capture System with Thunderbolt 2 Interface | $2,995 | X | |
| | BDLKULSR4KEXTR | Blackmagic Design UltraStudio 4K Extreme Capture System with Thunderbolt 2 Interface | $2,995 | | X |
| | DV/RESSOFT | Blackmagic DaVinci Resolve 10 Software W/ DONGLE | $995 | X | |
| | CONVMOF | Blackmagic Mini-Converter SDI Optical to Fiber – includes PSU | $295 | | X |
| | CONVMBSH | Blackmagic Mini-Converter SDI to HDMI – includes PSU | $195 | | X |
| | HDLink PRO 3D | Blackmagic HDLink PRO 3D HD/SD-SDI Converter to Display Port, supports up to 2K DL HD-SDI 4:4:4 | $495 | X | |
| | HDLink PRO 3D | Blackmagic HDLink PRO 3D HD/SD-SDI Converter to Display Port, supports up to 2K DL HD-SDI 4:4:4 | $495 | | X |
| Brainstorm | SR-112 & TCG OPTION | Brainstorm SR-112 Time Code Distripalyzer – Reader, 1 x 12 Disbributor, Reshaper, & Analyzer W/ TCG LICENSE – USED NO PSU | $1,925 | | X |
| Christie | TPC-650H | Christie Digital Touchpanel TPC-650H | $1,845 | | X |
| Coleman | MS6R | Coleman Audio MS6R Passive One Stereo to Six Stereo Outputs Selector | $540 | X | |
| Crestron | TSR-302-DS-B | Crestron TSR-302-DS-B Table Dock for Handheld Touch Screen Remote – Black | $300 | | X |
| | CLW-LDIMEX-2GD-W-T | Crestron CLW-LDIMEX-2GD-W-T Dual-Channel Wireless Lamp Switch, | $250 | X | |
| | PW-2410RU | PW-2410RU. Regulated Universal Power Pack 24VDC, 1A (25 Watts) | $100 | X | |
| | C2N-IIF | Crestron C2N-IIF Intercom Door Panel Interface | $700 | | X |
| | TSW-750-RMB-1 | Crestron TSW-750-RMB-1 Retrofit Mounting Bracket – Converts APAD, CT/LC-1000, or TPS-2000L to TSW-750 or TSW-752 | $70 | | X |
| | CLS-C6MRFW | Crestron CLS-C6MRFW iLux Integrated Lighting System w/Motion Detector & infiNET, white | $1,350 | | X |
| | CLS-C6RFW | Crestron CLS-C6RFW iLux Integrated Lighting System w/infiNET | $1,300 | | X |
| | DMPS-200-C | Crestron DMPS-200-C Digital Media Presentation System | $7,000 | | X |
| | C2N-VE Q4 | Crestron C2N-VEQ4 4-channel Digital Volume Control, 4×4 Matrix Mixer and EQ Module, Cresnet | $900 | X | |
| | DM-RMC-SCALER-C | Crestron DM-RMC-SCALER-C DigitalMedia 8G+™ Receiver & Room Controller w/Scaler | $1,400 | X | |
| | QM-RMC | Crestron QM-RMC Room Media Controller – Includes PW-1205 Power Supply | $700 | | X |
| | PRO2 | Crestron PRO2 Dual Bus Control System. 1 Z-Bus slot and 3 Y-Bus slots. Built-in Power Supply | $3,600 | X | |
| | PRO2 | Crestron PRO2 Dual Bus Control System. 1 Z-Bus slot and 3 Y-Bus slots. Built-in Power Supply | $3,600 | | X |
| | C2ENET-1 | Crestron C2ENET-1 Single Port 10/100BaseT Ethernet Card with e-Control®2 for Z-Bus Expansion Slot | $900 | X | |
| Ensemble | BrightEye 22 | Ensemble BrightEye 22 SDI /AES Disembedder w/PSU | $650 | X | |
| Furman | HA-6AB | Furman HA-6AB Stereo Headphone Amp, 6 o/ps, 1 RU | $399 | | X |
| iPort | AP.5 Sleeve | iPort LaunchPort AP.5 Sleeve for iPad Air/Air2 | $149 | | |
| Mackie | BIG KNOB | Mackie Big Knob Studio Command System | $390 | | X |
| Netgear | WNDAP620 | Netgear ProSafe WNDAP620 IEEE 802.11n 450 Mbps Wireless Access Point – ISM Band – UNII Band | $714 | X | |
| Qlogic | SB5800v08a8 | QLogic SANBox 5800V 8Gb FC Switch, 8 x 8Gb & 4 x 10Gb ports enabled (20Gb XPAK optional), includes 8 x 8Gb SFPs, firmware, PSU, CD-ROM w/SANBox Mgmt. SW, rackmount ears NOT included | $5,376 | X | |
| | SBRackkit | QLogic Rack Slide Kit – Option for SANbox, REQUIRED w/ 5602 & 5800 | $275 | X | |
| RME | MADI Router | RME MADI Router, 12 inputs (optical/coax/UTP) | $3,899 | | X |
| RTW | TM9 | RTW TouchMonitor TM9: main unit with 9" 16 : 9 TFT resistive touch screen in table-top frame with table-stand and mains adapter, basic Stereo PPM software: Peak,True Peak, correlation. Includes 3G-SDI 20900OEM+HW20930 | $6,448 | | X |
| Sandisk | SDLLOCDR-038T-5CA1 | Sandisk Optimus Max Solid State Drive – Internal Serial_Interface 2.5″ SDLLOCDR-038T-5CA1 | $2,875 | | |
| Sonnet Tech | ECHO-EXP3FR | Sonnet Echo Express III-R 3-slot Thunderbolt 2 Chassis | $999 | X | |
| Yamaha | MY8-DA96 | Yamaha MY8-DA96 8 ch 24-bit 96kHz DA Conversion D-sub 25-pin double-speed capable +24dBu +18dBu Yamaha my8da96 Analog Card | $469 | X | |
| | MY16AE | Yamaha MY16AE AES/EBU Interface Card for 01V-96 Console (96khz in dual-wire only) | $679 | X | |